Evo Wallet - Money Tracker - Prakit Kunakronpalang
Pricing information deemed reliable but not guaranteed.
Visit Apple iTunes for most updated price.
Offers
Seller:

Prakit Kunakronpalang

2015-05-19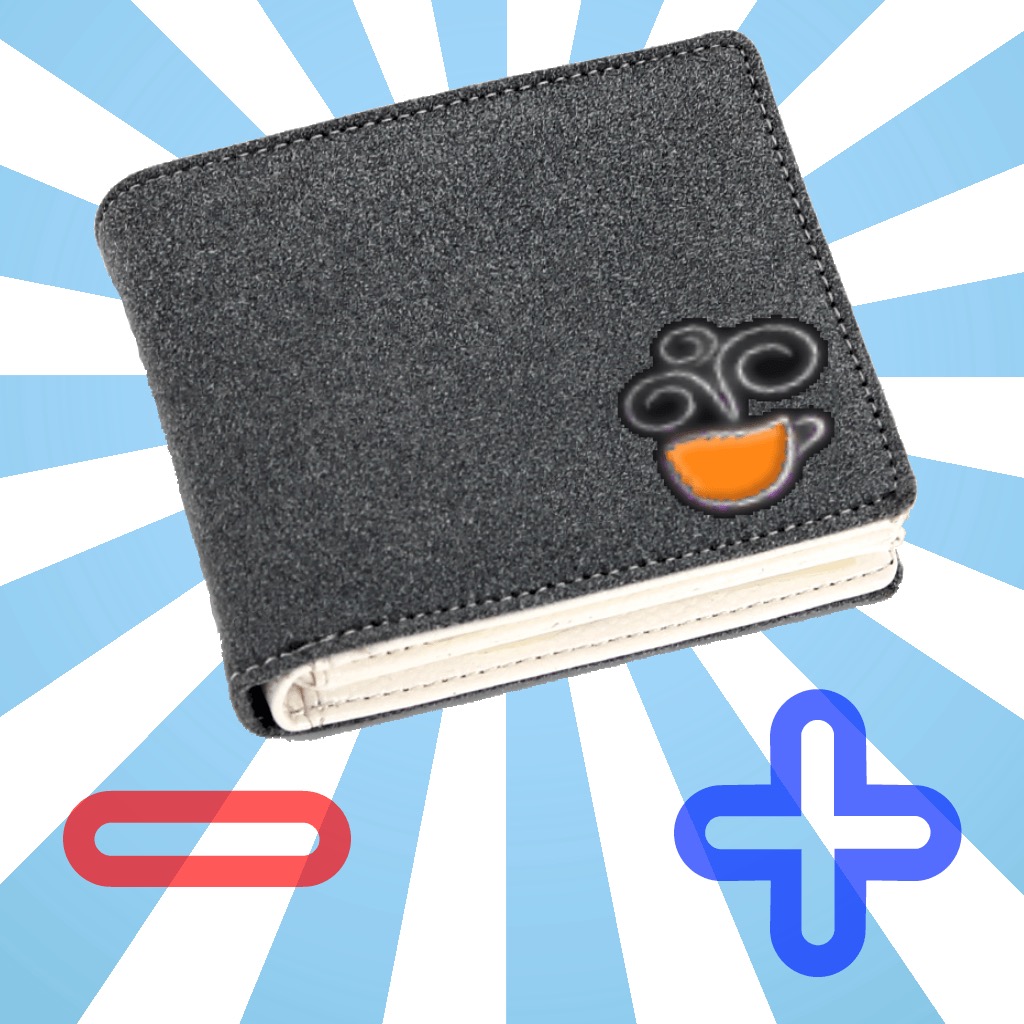 Product Description
- Swap able withdrawal and deposit transaction list side. With the multiple accounts feature, you can apply to track lots of things such as cash in the wallet, bank accounts, online wallets, credit/debit cards, event, payment, project expenses, money budget for special events, etc... - Automatic database backup every three days, if the user did not do manually backup. - Multiple currency. - Unlimited categories with lot of icons. - Configurable to swap deposit/withdrawal lists side in transaction viewer, so no problem with left/right handed. Clean, fast and super easy deposit/withdrawal/transfer transaction input screen without any unnecessary fields. "Evo Wallet", the personal finance application for iPhone and iPod touch designed to help for keep track of the balances of all of your money accounts on the go and extremely easy to use. - Instant A/C balance calculation. - Option to send the backup file via e-mail right after successfully backup. The most intuitive UI with two transaction lists design, you can scroll and view both income and outcome transactions in separate lists and easily. The app's user interface is sleek, intuitive, and easy to use with built with mini cash calculator and calendar picker. Want to easily keep track of your money like cashbook, do you? Let 'Evo Wallet' always be with you. - Multiple account groups. - Simple transactions search function. - Super easy input for deposit, withdraw and transfer transactions. - Two styles for transactions viewer (Independent debit-and credit+ transactions list / legacy transactions list). - Color theme setting. - Three screen scale sizes for retina displayed devices. - Data backup / restore, easy backup the export files via iTune. Cutoff any complicated user interfaces. Key features: - Supports multiple accounts !!. - Instant daily, weekly, monthly and yearly report with pie/bar graphs and percentage for each categories. - iOS 8 ready. If you are looking for a kind of money manager, cash control, expense logger then try evo wallet. Filter by only deposits/withdrawal or both to be summarized. - You can take a picture of the transaction related thing, such as receipt, goods, etc... Don't put your personal finance status into the complexity, but always be simplicity. - Configurable start date of the month for system wide or each accounts. - Report by each account/group of accounts/net worth. - Passcode Lock (with Touch ID support), immediately lock when swap to other app. - Export transactions to CSV file with option to send via e-mail. - Favorites transaction list, allow you create frequency uses transaction and use them as template for new transaction. - Clean, easy and intuitive user interfaces. The app allows you to enter an empty (zero amount) transaction, then you can enter/edit all the detail when you have time. No one see the screen with your private money data in iOS task list's snapshot. - Build-in simple calculator in transaction input screen.
Customer Ratings
Average

1

out of

5

- based on

1

reviews Read reviews
Product Info
Developer

Prakit Kunakronpalang

Version

1.75.5

File Size

1.94 mb

Release Date

2013-07-31

Genres

Finance, Business

Content Advisory Rating

4+
Release Notes

Version 1.75.5

- Fixed, copy & paste the detail from favourite transaction (with transferred). - Improve UI/UX. - Improve camera module.